Aluminum vs Steel Canopy Tents
How to Decide Which Canopy Tent Frame Material is Right for You
If you're in the market for a canopy tent, you've probably already realized that not all tents are created equal. Some pop-up tents are inexpensive, while others, like our Mastertents, are more of an investment. From different shapes and sizes to a range of printing options and fabrics, variations abound from tent to tent.

One of the first and most important questions you should ask when selecting a canopy tent is whether an aluminum or steel frame is better suited to your needs. Each material has unique qualities. Let's take a look at the factors you should consider to find the mobile equipment that's right for your application.
Weather Resistance
If you plan to use your canopy tent outside, you'll want to consider the level of weather resistance you'll need for your intended use. Will your tent need to stay outdoors for long periods of time, or will you disassemble it and store it most of the time? Does your tent need to withstand a broad range of weather conditions, like sleet or snow, or do you plan to use it only on nice weather days? Your answers to questions like these will help determine if an aluminum or steel tent frame material makes more sense for you.
Aluminum tent frames have a unique protective layer thanks to the natural oxidation properties of the metal. When anodized, the aluminum becomes extremely strong and three times harder than standard aluminum.1 This durable layer protects heavy-duty aluminum pop up canopy tents from corrosion and rust, even after repeated exposure to rain or humidity. Because the oxidized outer layer is part of the metal, you don't have to worry about it chipping away over time.
Steel, on the other hand, is less weather-resistant. Unlike aluminum, steel is typically protected by a thin superficial coating or, in the best-case scenario, a powder-coated finish. While these external layers of material can protect the steel frame at first, they are prone to chipping and cracking over time, especially for the most common cheap finishes. Rust and corrosion become inevitable with prolonged use, making steel frames unsuitable for less-than-ideal weather conditions.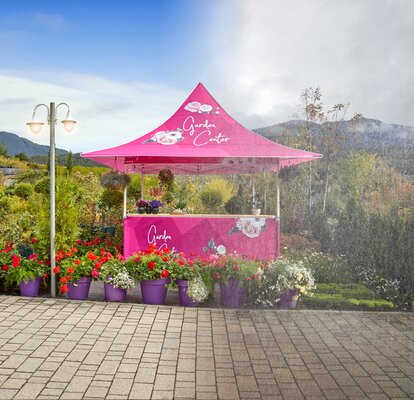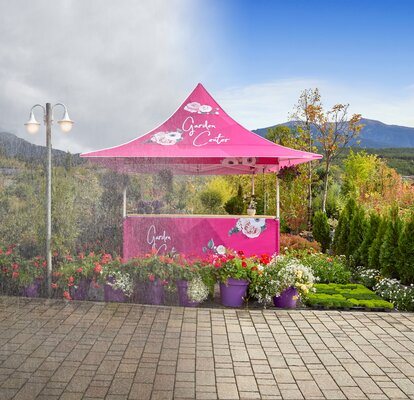 Frequency of Use
Another question you'll want to ask yourself is how often you plan to use or reassemble your tent. Not only can aluminum frame tents stay up for long periods of time, thanks to their weather-resistant properties, but they also tend to be easier than steel frame tents to assemble. Aluminum is three times lighter than steel, meaning an aluminum tent frame can be as thick or thicker than a steel frame while still being lightweight and easy to manage. Pay attention to the canopy tent construction details for an understanding of how your tent frame is built. For frequent or extended use, a heavy-duty aluminum pop-up canopy is usually the better option.
Because they're not recommended for all weather conditions, steel frame tents are often not as compatible for frequent use or use in as many conditions. For shoppers looking for an in-frequent use solution, this may serve as a benefit. At the same time, the heavier weight of steel often makes assembly of a steel frame tent more cumbersome than one with an aluminum frame. For these reasons, steel frame tents are best suited to minimal or occasional use.
Design Implications
While the frame of a tent doesn't necessarily restrict its overall design, there are some important implications a frame material can have on the rest of a canopy tent. For example, aluminum has high form stability, making it suitable for custom configurations. In addition, because of their light weight, aluminum frame tents can afford to use thicker, longer-lasting fabrics. Some aluminum-construction options, like our Series 1 and Series 2 canopy Tents, have the added benefit of aluminum connectors - compared to the industry-standard plastic - which provide added strength at the most vulnerable parts of the tent frame.
Unlike aluminum, steel has limited form stability which, depending on the steel alloy used, tends to limit the customization options available as well as the thickness of the frame options. Most steel frame tents also use cheaper, lightweight fabrics and plastic connectors to compensate for the heavy weight of the metal.
Availability
It's worth noting that some types of tents are more broadly available than others. The best tent frame material for you hinges somewhat on how much convenience or support matters to your purchase decision.
For example, because they're considered the higher-end option, aluminum tent frames are typically not available in stock at local retailers. If you're interested in purchasing an aluminum frame option, like our Mastertent Canopy Tents, you'll likely work with a dedicated team committed to ensuring you have the right tent for your specifications. While picking up an aluminum frame tent from the store might not be an option, finding and ordering the right tent for you can be just as painless and efficient with the right support.
Steel canopy tents are broadly available at sporting goods stores and big box retailers. These tents are quick and easy to find for casual use, like beach outings, tailgating, or backyard barbecues. If you go the steel tent frame route, you might go home with a tent sooner, but you shouldn't expect as much guidance or customization involved in your purchase.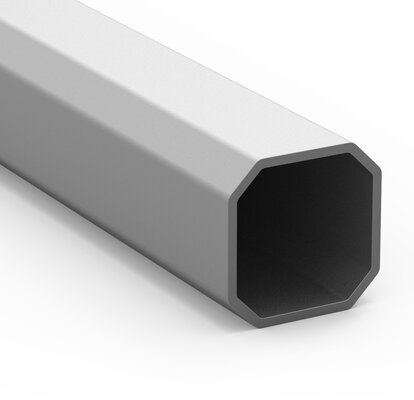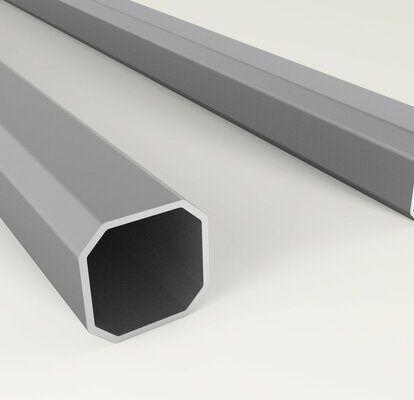 Longevity & Sustainability
Canopy tents with steel frames are less expensive at the time of purchase. At the same time, however, steel tent frames have a shorter lifespan. That's why longevity is an important factor in your tent decision. If you plan to use your canopy tent for many years, be sure to consider the cost of buying numerous tents and the cost to your brand of using a tent that no longer looks professional or well-kept after repeated use.

As we all look to make more sustainable choices for our businesses and in our personal lives, opting for an aluminum canopy tent with a longer-lasting construction reduces the turnover and overconsumption of using multiple steel frame tents. Down the road, when it is time to say goodbye to your aluminum tent, aluminum is more easily and widely recyclable.
---
For tough weather conditions, frequent use, high-end design options, and longevity, a heavy-duty aluminum pop-up canopy is the clear winner. If you prefer a less expensive and more broadly available tent option for infrequent and limited use, a steel tent frame could be a suitable choice for you. At the end of the day, the decision between aluminum and steel ultimately comes down to a question of quality.
Made with aluminum-construction tent frames and industry-leading quality, our Canopy Tents come in a range of shapes, sizes, designs, and price points. We offer excellent options and friendly support for the customer in need of a long-lasting and reliable canopy tent option.
Interested in learning more about our beautiful line of all-aluminum structure Canopy Tents? Let us know. Our Product Specialists would be happy to assist you in finding just the right option for your needs.