Experiential Marketing in 2023
5 Tips to Reach Your Audience and Keep Them Interested
The world of experiential marketing evolves all the time as trends and customer needs shift. So, we're constantly seeking to adapt and innovate. Recently, the Zingerle Group team ventured out to Las Vegas for Experiential Marketing Summit 2023, hailed as "the #1 conference for creators of the brand experience," to learn the latest. We uncovered so many great insights — not just from the fantastic speaker lineup, but also from the event professionals, agencies, and creators who attended.

Missed EMS this year? We've got you covered. Here are the top trends and tips you need to know for relevant, impactful experiential marketing right now.
---
1. Be memorable.
Keynote speaker Brian Solis, an analyst, author, digital anthropologist and futurist, reminded us that there are only two types of memorable experiences—amazing ones and horrible ones. "Everything else," Solis said, "is forgettable." For experiential marketing professionals, that should be motivation to create the best possible experiences.
"Good" isn't worth your time or investment when "great" is what people will actually remember. As Solis put it, there's only one KPI that matters: "Keep People Interested."

So, what makes us memorable? By creating quality, thoughtful, and inspirational events, marketers create an 'energy exchange' with their audiences creating an emotional investment.
---
2. Be proactive.
Long lead times, product shortages, and higher prices for travel and staffing mean marketers must be proactive about managing event costs and timelines. It pays to start planning as early as you can and find solutions that do double duty. Equipment that doesn't require set-up crews, candid communication, in-house design, and rush options, for example, are all ways we try to help our agency partners allocate limited resources without sacrificing quality.
As EMS speaker and LinkedIn's Global Head of Enterprise Brand Experience Laura Parkinson put it, today's budget constraints require "Leveraging or leaning into partnerships," and asking "What can we do together?" Collaboration and thinking ahead are essential to pull off a fantastic event these days.
3. Be brief.
Again and again, we heard about the importance of knowing your audience and understanding what they care about. In an era of social media, endless entertainment options, and constant notifications, marketers are competing with short attention spans. You don't have long to make your point.
Experience creators should be strategic about the format and length of their messaging. They should consider: "What's the fastest way to say what we need to say?" and "How can we get more concise and more creative?"
These are questions we ask ourselves, too. From efficient resources, like skimmable comparison guides, to effective products, like eye-catching inflatables, we're always trying to tighten up our own communication strategies and help our clients do the same.
---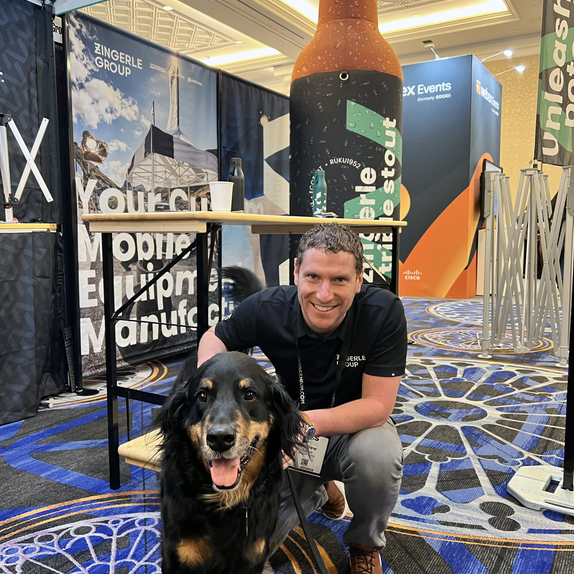 4. Be human.
In a post-pandemic world, digital and "phygital" experiences continue. While many emerging technologies, including AI, hold promise for marketers, nothing replaces human interaction. We can't get so lost in the latest digital tools that we forget who we're designing for—real people.
Suzette Ford-Duffus of Taco Bell reminded EMS attendees that being authentic and human is especially important to Gen Z. "They're not just our audiences, but they are our teams, and we need to think that way. We need to work differently. We need to engage differently. And the results will be incredible," Ford-Duffus said.
---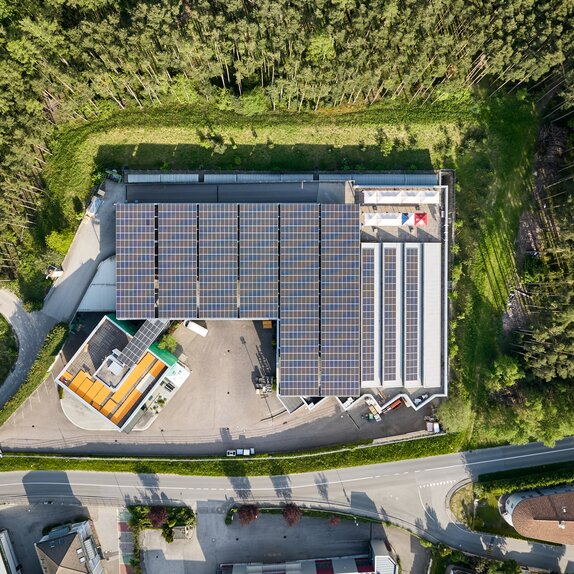 5. Be sustainable.
Businesses and events will continue to experience pressure to become more sustainable. We were reminded at EMS that authentic sustainability starts incrementally. As a company, we're always asking ourselves what small changes we can make to do our part for the planet.
For us, that includes implementing solar-powered production; new, more sustainable fabrics, and a reforestation program. It also means empowering our customers to make more sustainable choices—like reducing overconsumption by buying lasting products.
Many creators are also curating intentionally smaller events and rethinking locations to reduce the carbon footprint associated with travel. All these efforts taken together move us closer to a more sustainable future.
---