How to Unlock Referral Rewards
Share Your Mastertent Experience, Get 5% Cash Back on Referred Order Values
Welcome to the ZG Referral Rewards program, a platform designed to thank you for advocating for Mastertent, Ecotent, and RUKU1952 brands. Here, we'll dive deeper into creative ways to share your Mastertent experience, earn 5% credit for referred orders, and help more businesses go mobile and do more.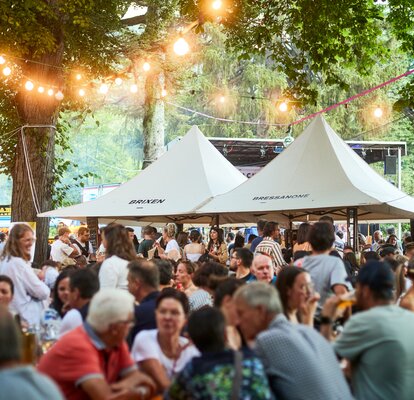 ---
1. Be a Zingerle Group customer!
The first step to becoming eligible for ZG Referral Rewards is to be a prior customer of Zingerle Group. This includes those who have purchased Mastertent, Ecotent, or RUKU1952 products in the past. If you're already a customer, congratulations—you're automatically eligible to participate!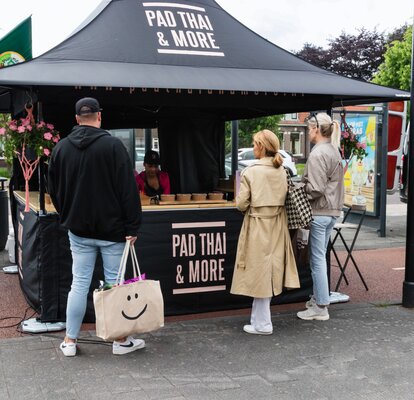 2. Tell your community about us!
Next step is sharing your story! Post pictures, share your experiences, and more! Here are some tips:
Word of Mouth:
Share your experiences with friends, colleagues, and acquaintances. Personal recommendations carry tremendous weight and trust.
Social Media:
Leverage your social media platforms to showcase your Zingerle Group products. Tag us @mastertentusa to increase your visibility!
Add to Your Website:
Showcase your mobile equipment through content and links on your website to share your experience.
Collaborate with Zingerle Group:
We're always eager to share your stories with our network just as we encourage you to share yours! Reach out to the Zingerle Group Marketing Team for potential content, blog, and social media collaborations to help share your business and your story.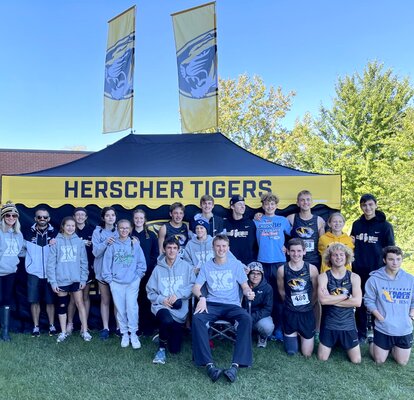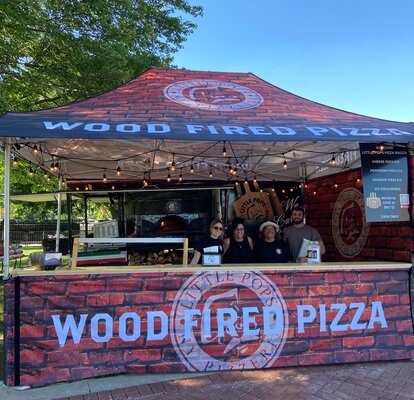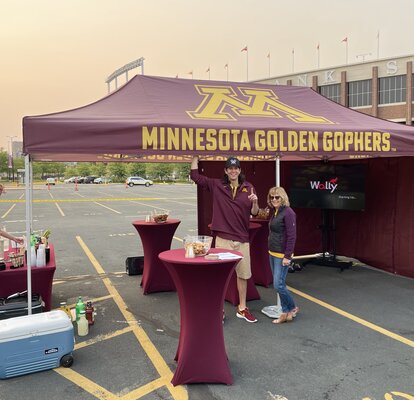 ---
3. Ensure They Mention You
When your referrals decide to shop with Mastertent or any other Zingerle Group brand, make sure they mention your name or your organization. It's crucial that the referral information is provided before the new customer's order is placed. This step ensures that you receive the referral credit you deserve. Keep in mind that this program is for new customers only.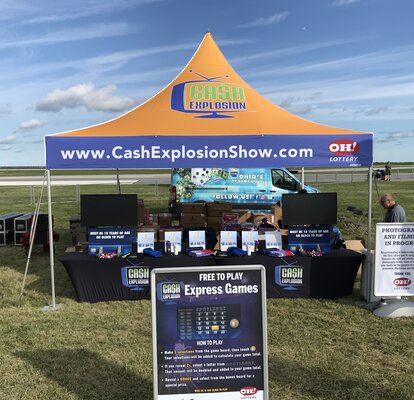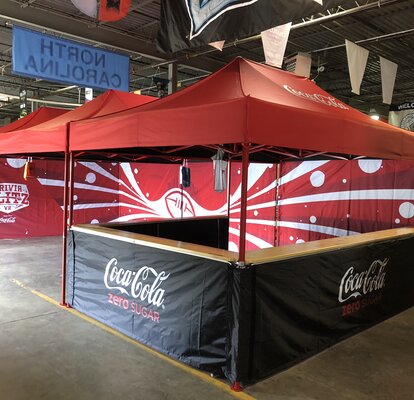 ---
4. Reap the Rewards
Congratulations! You're ready to earn! Each referral order earns 5% cash back or product credit on the final merchandise sales value. To put it into perspective, if your referral results in a $5,000 order, you'll receive a $250 referral credit. That's a substantial reward for simply sharing your positive experiences with ZG products.

Once your referred connections have placed their order, Zingerle Group will reach out confirming your successful referrals. Referrals will be processed on final merchandise sales value when a referred order is shipped and finalized.
---
Rewards Rules and Restrictions
Now, let's address some of the finer details of the ZG Referral Rewards program:
5% on shipped merchandise of eligible orders, max. $2,500 Rewards per order ($50,000 order).

Eligible orders and rewards value will be calculated on the rules in effect upon referral order date.

All program rules, or the overall program, is subject to change or deactivate without notice.

Referring Customers must have ZG (MT, ET, or RK) order history prior to their referral placing such.

Referring Partners must have the applicable agreement in effect prior to their referral placing an order.

Referral prospects must be new Accounts/Contacts without any prior order history from ZG (MT, ET or RK).

Additional locations, divisions or related organizations are not considered new Accounts/Contacts.

Referral prospects must claim 'Referred By' information to ZG prior to placing order for eligibility.

Referral prospects must be of a Retail relationship, not attempting to establish a Wholesale account.

Sales campaigns or special offers given to referral prospect may reduce or negate rewards value.

Eligible referred orders will be calculated quarterly upon shipment date of merchandise line items.

Any merchandise to be shipped will remain pending and only calculate once shipment takes place.

Payments and/or credits will be issued post calculations and accounting close of a respective quarter.

Any Customers or Partners collection balances, ZG has discretion to apply issued rewards to resolving.

Payments and/or credits unclaimed for 12 months from issuance are subject to cancelation by ZG.
---
The ZG Referral Rewards program is a fantastic way for you, as a satisfied customer, to share your positive experiences with others and be rewarded for your efforts. By recommending Mastertent, Ecotent, or RUKU1952 products, you not only help Zingerle Group help more businesses go mobile but also earn yourself valuable rewards. So, start spreading the word today and watch your referrals turn into exciting rewards! Happy promoting!