Proper Maintenance for your Beer Garden Furniture
Careful use and the appropriate care are essential.
What needs to be considered to keep the surface of the beer garden set in perfect conditions as long as possible? Can the sets remain outside even at rainy days? How do I store the beergarden furniture?
First of all, don't forget that wood is an organic material. Thus, careful handling and proper maintenance are essential to enjoy your beer garden furniture for a very long time... In the following article we sum up our expert tips for the appropriate care of your beer garden furniture: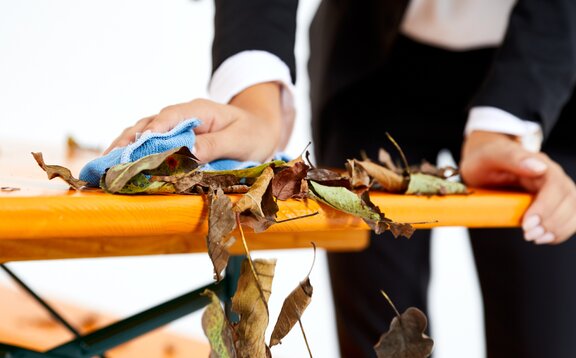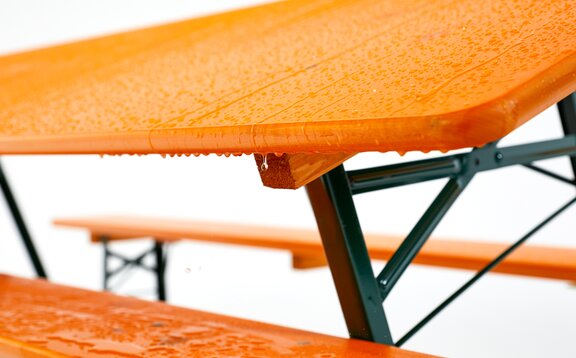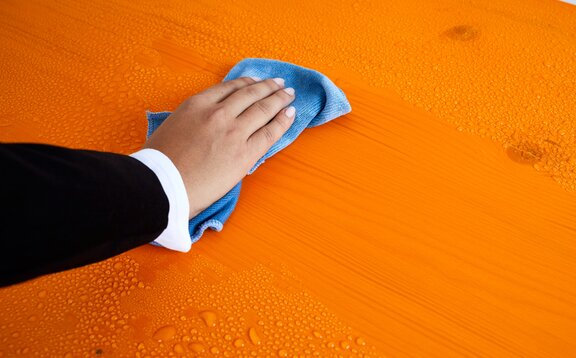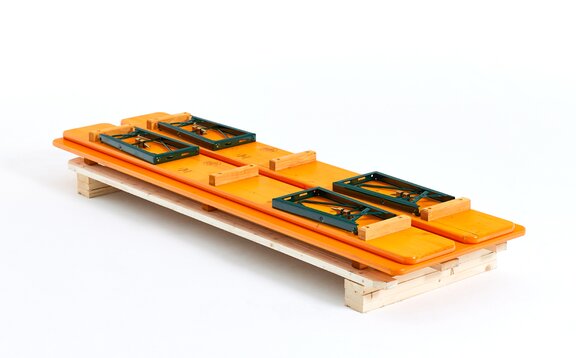 Our Expert Advice
For maximum durability of your beer garden furniture we recommend to consider the following advice:
Compared to metal and plastic, wood is an organic material. The temperature variations along with sunlight and humidity create tensions that are only partly absorbed by the material. In case of large temperature fluctuations cracks may occur, despite the careful processing and the excellent treatment. This is a natural characteristic of wood and not a sign for wrong care.
In case of rain the tables and benches should be slightly inclined to ensure that the water can drain away. Alternatively, they can be covered with a water resistant tarp.
To prevent the absorption of humidity it is important that the tables and benches are stacked on top of each other with the bottom side down.
If they are not used, it is recommended to store the products in a dry place.
Remove foliage, pollen or anything else that could settle on surfaces to prevent sediments from damaging the finish of your folding tables and benches.
Follow our care instructions and high durability is guaranteed.