Dent-Tent from Mastertent
Designed for the simple detection of hail damages.
What hail damage to the car and a gazebo from Mastertent have in common is not instantly noticeable. The idea behind it: The gazebo has an unusual printing which makes the dents of the hail damage visible.
Recognising and inspecting hail damage is complicated and requires a great deal of time. Thus the idea of a "dent-tent" was born. The dent tent makes the dents better visible and simplifies the work. In search of the right partner for this project, Dominik Denk and his Carrep professional team contacted the Mastertent professionials.
The Dent-Tent: How It Works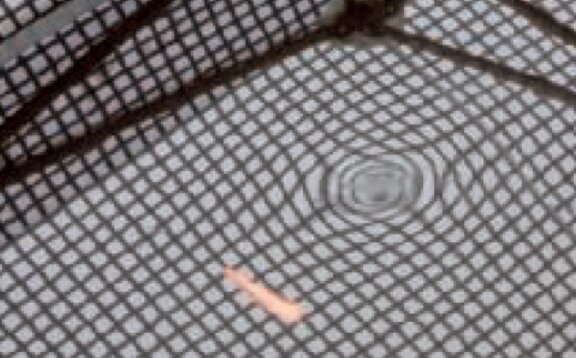 The dent tent is printed with a checkered pattern on the inside. This pattern is then mirrored on the surface of the car. Through the reflection, the dents become visible instantly without losing valuable minutes. The circumference of the lines and the distance between them were decisive factors for the production, as Dominik Denk reports.
By using the new dent tent, the work of the garage is not disturbed and the inspection of the cars is much faster.
Unlimited Possibilities of Use
Lots of people already know that a gazebo can be used in countless ways. Still, this example proves once again that the possible applications are indeed unlimited. Thanks to the many personalisation possibilities offered by Mastertent, even this project became reality. It was customised according to the individual needs of the garage.