Mobile and Flexible
Terrace Roofing
The versatility of our gazebos and the fact that they cannot only be used as shelter when it rains was proven once again! Our customers in Tenerife deploy our gazebos as mobile terrace roofing and are delighted!
In contrast to classic and fixed terrace roofing, Mastertent customers can decide for themselves whether they prefer to store away the folding pavilion when not in use or just leave it outside.
Flexible 100% Waterproof Terrace Roofing
The mobile terrace roofing from Mastertent is 100% waterproof and thus offers absolute protection from rain. Besides, it can be assembled within seconds and stowed away quickly. Exactly this flexibility has convinced our customers on Tenerife. It is up to them to decide when they want to assemble and dismantle the terrace roofing.
Mobile Terrace Roofing with a Distinctive Flair
The elegant gazebo from Mastertent provides a unique flair. In combination with the stylish corner curtains, the terrace roofing appears in an even more modern and beautiful light.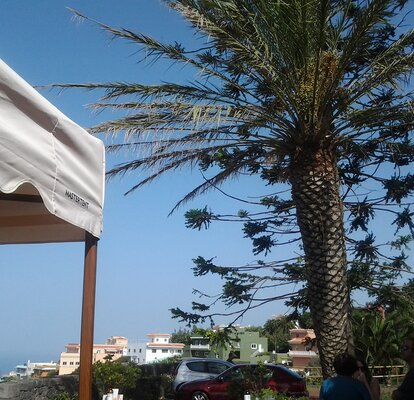 Always the Fitting Size for Your Terrace