Information
Stands
The information stand – for the best consulting service.
Information stands must be sturdy, flexible and customizable, since they are always being constantly assembled and dismantled at different places. Our folding pavilion are composed of a sturdy steel structure and can be assembled in only 10 minutes without the need for tools. You therefore have plenty of flexibility when choosing your locations and can quickly and conveniently move from A to B.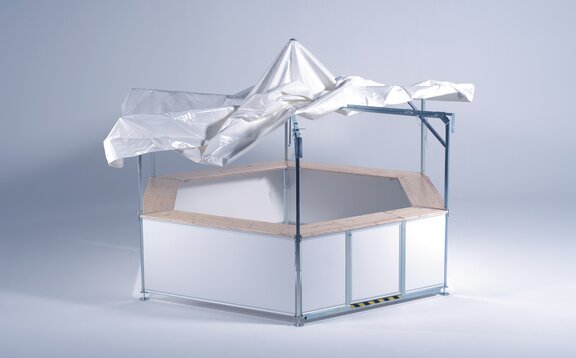 Shine in the Spotlight
Ensure you are a real eye-catcher and not lost among the crowds with our individual printing solutions. We will happily print your desired logos and motives on your information stand. Our informational stands can be fully printed across all the surfaces, so that you are certain to be seen.
4,6,8 – We Have the Sizes that Fit
Our information stands are available in three different sizes. The 4-corner pavilion is particularly tried and tested as an information stand. Thanks to its ideal size and stability, it has become a true favourite among information stands.