Easy-Up Gazebos -
It Doesn't Get any Faster!
High-quality products paired with quick and tool-free assembly - that's Mastertent.
Time is money. Nowadays, anything has to be carried out quickly to achieve as much as possible in the shortest possible time. Simply concentrate on the essentials - we will do the rest. Our easy-up gazebos are ready for use in only 60 seconds and without any tools.
How to Set Up an Easy-Up Gazebo?
Let us explain it to you. When the Easy-Up Gazebo is unfolded, the structure opens and the pre-assembled roof tensions automatically. Afterwards, the legs of the gazebo have to be extended to the desired height - and your easy-up gazebo is ready for use! Our easy-up pavilions are made of high-quality materials. Therefore, even after frequent use, assembly and dismantling still work smoothly.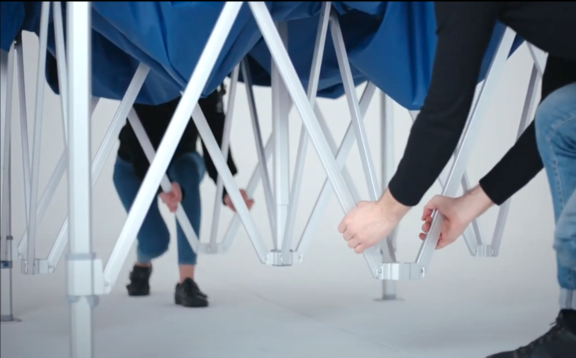 Fast from A to B with Your Easy-Up Gazebo
Our easy-up gazebos can be easily brought from A to B.
By attaching the transport wheels, your gazebo can be easily pushed or pulled to the desired location. The transport wheels can even remain connected once the gazebo is set up. You can simply fold up the gazebo after use and wheel it towards your car. Alternatively, your easy-up pavilion can also be carried comfortably by hand thanks to the attached carrying grips on the transport bag and the light-weight aluminium structure.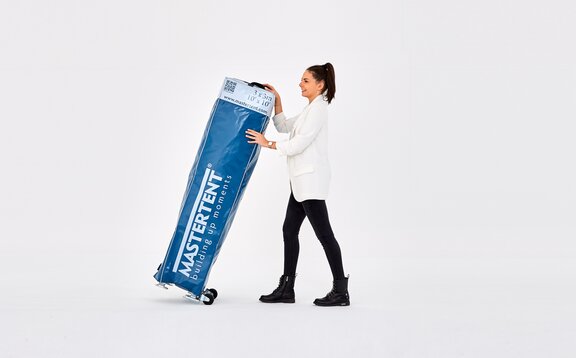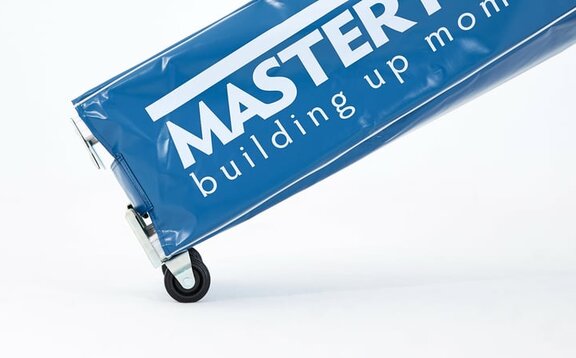 Whether Large or Small - Fast Is What Counts!
The easy-up pavilions by Mastertent are available in different sizes. No matter whether you decide on a 3x3 m gazebo or a larger tent size such as the 8x4 m gazebo: The assembly and disassembly of all Mastertent easy-up gazebos are always the same - quick and easy!
Easy-Up Gazebos - Fast to our Customers
We always strive to deliver the easy-up pavilions quickly and on time to our customers. The partnerships with reliable carriers are the basis for daily deliveries. Thanks to our worldwide distribution network, a direct contact person is always close at hand, even after your purchase.