Fire Department Gazebos for Heroes in Red.
Whether it is extinguishing, rescuing, recovering, protecting - our fire department gazebo is ready for action!
At the decisive moment, every second counts. Every move must be right, and no time should be lost. We have designed our fire department tents in line with this philosophy.
Find out how we support the heroes in red with our fire department gazebo Kit Rescue.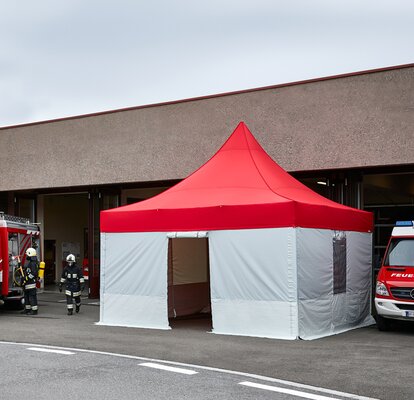 Special Sidewalls & Floor for Fire Department Tents
How the fire brigade tent meets all requirements.
What distinguishes the sidewalls and the floor of our fire department gazebos from ordinary tent accessories? The added safety benefits, complete protection against smoke and fumes, and the extra functional accessories.
The sidewalls of the fire department gazebo offer all-round protection against swirling dust and smoke, as well as water and fire. To increase stability and safety, the lower third of the sidewalls of the fire department gazebo is reinforced with PVC material.
The extension of the sidewalls offers double added value for the fire department gazebos: On the one hand, the extension enables the additional attachment of sandbags, and on the other hand, it guarantees complete protection by connecting it to the floor of the fire department tent.
The floor of the fire department gazebo is made of non-slip Comshade fabric. Besides, it is absorbent and therefore ideally suited for binding blood and other liquids.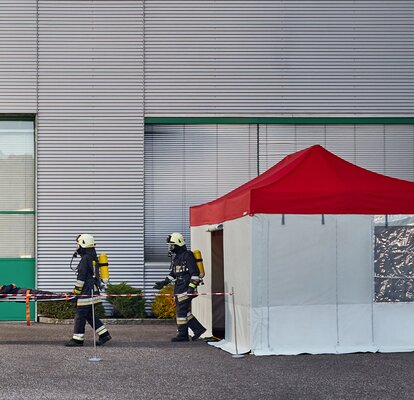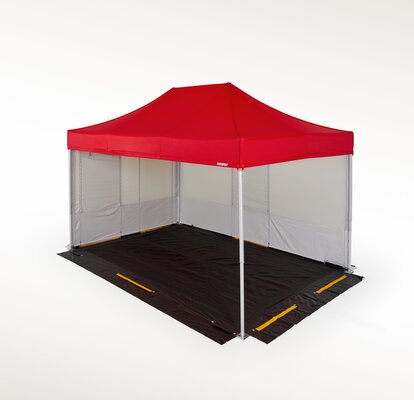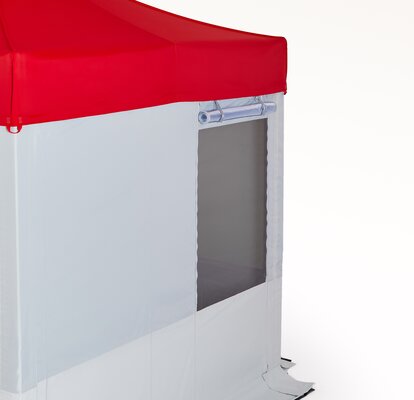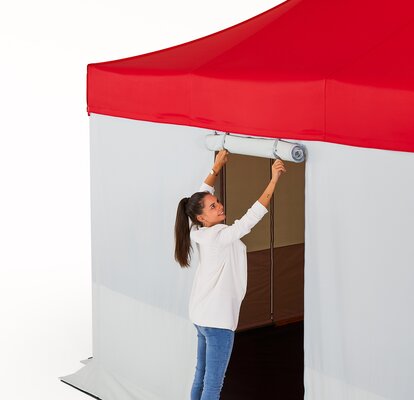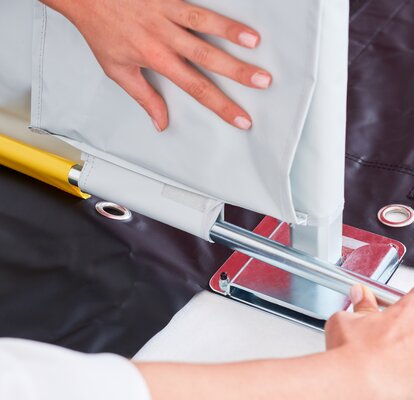 The Fire Department Gazebo- Always with the Firefighters!
A fire department tent from Mastertent finds space even in the fullest emergency vehicle. The compact pack sizes ensure that the fire brigade tent from Mastertent can indeed be with the firefighters in any emergency case in a practical manner. It is convenient and easy to transport. And because time is always short during an emergency, the Mastertent fire department tent can be assembled in less than 60 seconds. Just attach the sides and floor and the fire department gazebo is ready.
When and Why You Need a Fire Department Gazebo
You are a firefighter? Then you probably know better than we do, when and why a fire department tent is essential in an emergency.
However, in the following situations our fire department gazebos provide reliable assistance.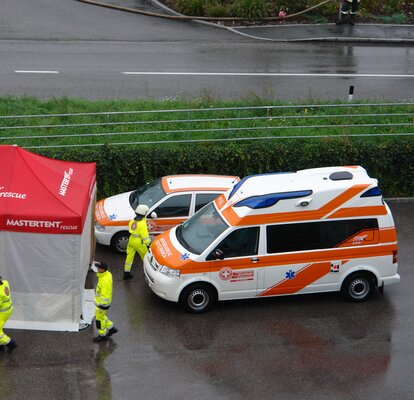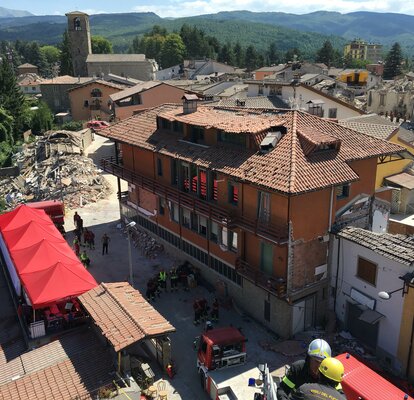 Team Tent for Fire Services
Rescue missions demand a great deal from all people involved. A gazebo as a team tent for fire departments is, therefore, becoming increasingly popular. In particular, complicated operations must be planned and coordinated. A fire department team tent equipped with all the functionalities of Mastertent provides a safe place for the heroes in red. The team tent is also indispensable for firefighters as a rest tent for breaks or shift changes during, particularly long operations.
...or more cheerful, as a fire department team tent at youth tent camps, where, in addition to fire protection education, fun and solidarity of the rescuers of tomorrow are the focus
Fire Department Tents - not "Only" for Emergencies
Charge the hose line! - is sometimes also the motto at funny fire fighting events. No matter whether at a village festival as a bar tent, at trade fairs as an information stand or as rain and sun protection at an open day or anniversary - the application possibilities of the fire brigade tent go far beyond emergencies.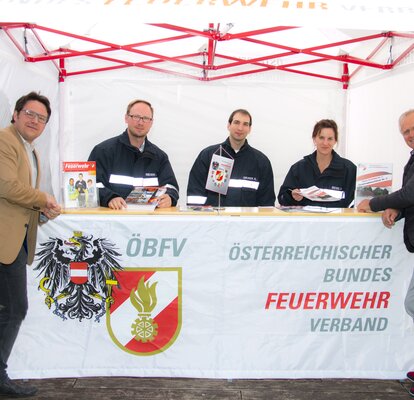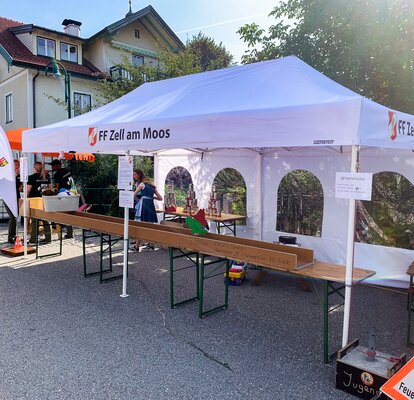 Inflatable Gazebo for Fire Brigades
In addition to the perfectly sophisticated fire brigade tent, the Kit Rescue, Mastertent also offers inflatable pavilions for fire brigades. Of course with compact packing dimensions, 100% waterproof, fire-retardant and ready for any emergency. The inflatable gazebos for fire brigades are equipped with a 220 V permanent blower and can be personalised according to your wishes.
Buy a Fire Department Gazebo
Every day, 24 hours a day, 7 days a week, 356 days a year - actually always - the firefighters are there to help us. Just as often, equipment and aids must be ready for action. Renting a fire department tent is therefore not an option in case of emergency. Consequently, you should pay extra attention to quality and longevity when you buy your fire department gazebo. So who is the right partner for you? Mastertent, of course. Thanks to many years of experience in product development and a tangible spirit of innovation, we can guarantee that our fire department tents are always and for a long time absolutely reliable.