Farming Tents:
mobile and robust
Your companion in agriculture? The farming  tent by Mastertent
Particularly in agriculture, mobile and temporary shelters are essential. Whether they are used for roofing the harvest, machine maintenance on rainy days or simply to sell agricultural products at the farmers market. Farmers' tents from Mastertent are the ideal solution to support the valuable work of farmers and facilitate their everyday tasks at the farm.
In most cases, farmers only require a mobile roofing system temporarily, which can be installed quickly and easily. Thanks to the flexible assembly and disassembly, our high-quality gazebos are particularly suitable as agricultural tents and mobile shelters in agriculture.
100% Waterproof and High-Quality Farming Tents
Our foldable tents for agriculture can be assembled and disassembled in only 60 seconds without any tools. The entire farmers' tent is made up of a single item, so you don't have to screw together any loose or small parts. Consequently, nothing can get lost.
The firm 8-corner profiles of the aluminium frame give the farmers' tent extraordinary stability and sturdiness. For additional fixation, we recommend attaching weights and tensioning straps to ensure that the gazebo is appropriately anchored into the ground.
Our agricultural tents can also be left outside during rain without any problems. Thanks to a special coating on our roofs and sidewalls, all gazebos are 100% waterproof.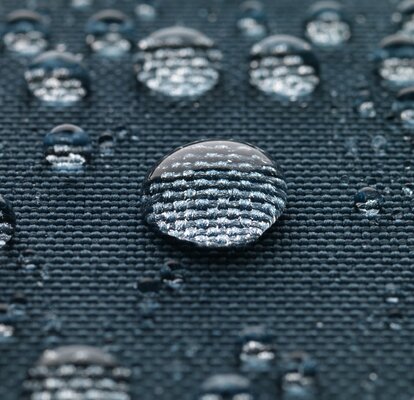 Applications for the Farming Tent
The fast set up, the easy transport from A to B and the low weight turn our gazebos into the ideal agricultural tents for every farmer. The farmers' tent can be used in countless ways. Whether as a roof for your machinery and equipment, as a paddock tent for your horses, as a shelter for your small animals or as a temporary roof for fodder and wood.
An agricultural canopy supports every farmer in his tough work, day after day. Our farmers' tent is also used for harvesting on large fruit orchards, for potato harvesting or for the harvest of strawberries.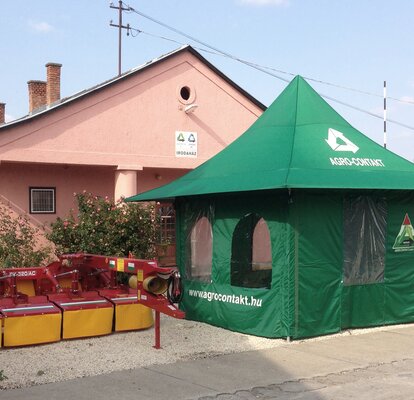 Are You Selling Your Products at a Farmer's Market?
Are you not just a farmer but also attend fairs and farmers' markets? Or do you run a farm shop by yourself? Then your agricultural tent can easily be converted and becomes the ideal companion for your sales activities. You can easily print your name on the agricultural tent and personalise it.
Only Mastertent offers you the possibility to match the colour of the aluminium frame to the tent fabric. The fabric for the roof and sidewalls is available in 12 standard colours and can be matched to the colour of the aluminium structure, which is available in 9 standard colours.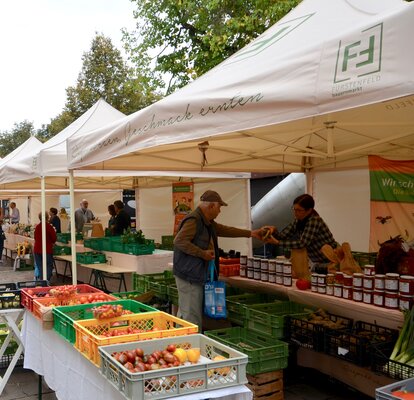 Farming Tents of all Sizes and Colours
Depending on your needs, our agricultural tents are available in 12 different standard sizes: 3x3 m, 4.5x3 m, 6x3 m, 4x4 m, 6x4 m, 8x4 m, 5x5 m, 4x2 m, 3x2 m, 3x1.5 m, 2x2 m and 1.5x1.5 m. Besides, all gazebos can be easily connected to each other, making it easy to cover a larger area.