Trade Show
Tent
A trade show tent that stands out.
Upgrading your brand image? Get noticed and make a good first impression that sticks in the mind of the fair visitors... Or even better: convert them into buyers? - Your goal is our goal!
Mastertent guarantees maximum visibility for your exhibition stand. With a broad assortment including 13 sizes, colours, various print options, and stunning accessories your trade show tent will undoubtedly attract attention. Make use of our unlimited customisation opportunities and flags, to boost attention even further.

Why our custom tents should accompany you to the next trade fair.
We are happy to present you three unbeatable reasons why you cannot resist our trade show stands and why we are your perfect choice!
1. QUALITY LEADER – trade show tent manufacture in Europe
Manufactured in Europe, it ensures superior quality down to the smallest detail. Our trade show tents accompany you not just to one, but to countless trade fairs. Furthermore, they are fire-resistant and waterproof, which also makes them suitable as an outdoor exhibition tent.
2. SUPERFAST – easy setup and functional accessories
You're already exhausted when thinking about the complicated and exhausting assembly of your exhibition stand? With Mastertent we guarantee easy setup within 60 seconds! Transport wheels provide comfortable transit, to ensure you never work up a sweat in front of your customers anymore!
3. ABSOLUTELY YOU – customised trade show tents
Your company and products are unique... our tents help to win over trade show visitors too. Mastertent offers unlimited personalisation opportunities to make your trade show tent not just suitable for your company but a part of your company. Create a powerful image through the perfect tent size, the matching tent type, colour, individual print and eye-catching design. Let our trade show tent be part of your unique moments .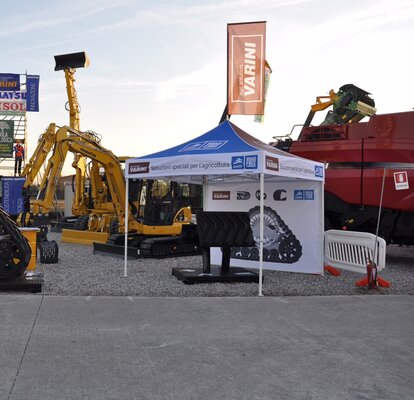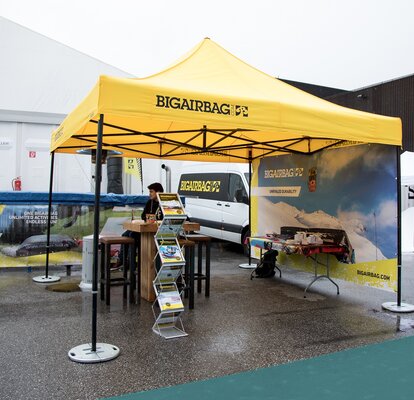 A Secret Tip to Get Noticed
It's common knowledge that advertising and promotion must be recognised by trade show visitors. Therefore, the more space available for your promotion the more attention you will attract. Would you like to increase the number of your visitors?... Psst, here is a secret tip just for you.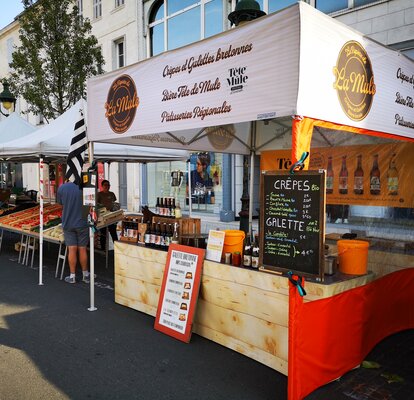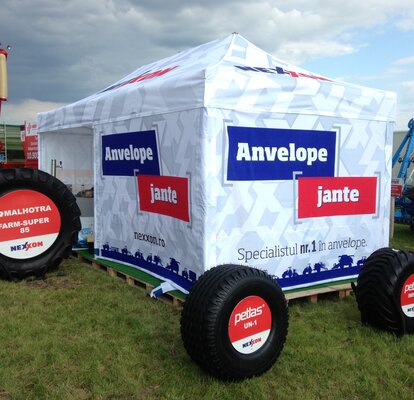 Must-Have Trade Show Accessories to Better Engage with Your Visitors
We offer a wide range of suitable accessories to guarantee supreme performance and absolute personalisation. You reckon making the right choice for your own masterpiece will be difficult?
We are pleased to support you during your journey to the perfect event tent. To enhance the value of your exhibition booth remember to equip it with a half sidewall, wooden counters, awnings, and transport wheels.
Our half- heigh sidewalls are the perfect size to engage with fair visitors on a professional eye-to-eye level.
You want to show them something on your tablet? Point out details of your flyers or product sheets? Or offer some giveaways and little snacks to boost your conversation and first appearance? We recommend adding wooden counters to your trade show stand.
If you plan to participate at outdoor exhibitions and use it as an outdoor trade show tent, you should also consider adding awnings. It shelters your visitors from sun and rain whilst also making a pleasant conversation spot!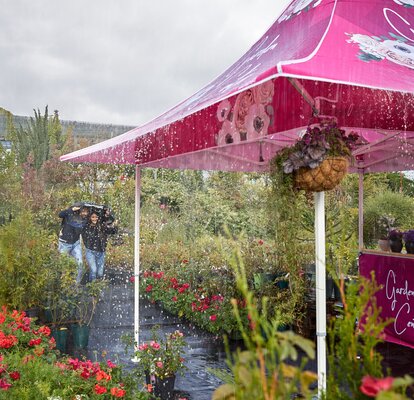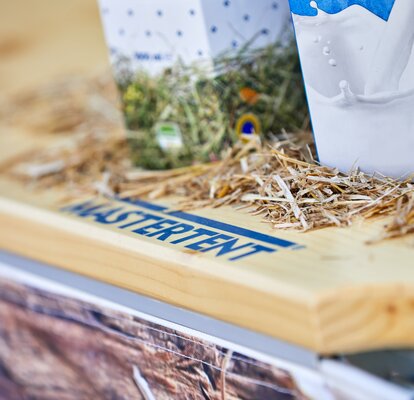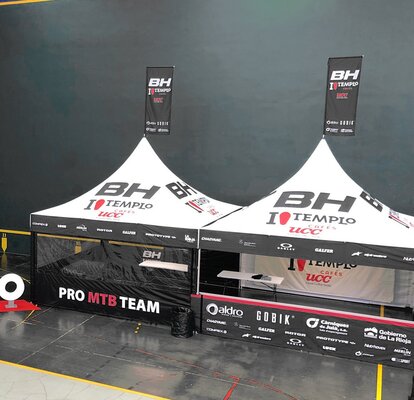 Trade Show Tents for Sale