Medical Tents
for all Occassions
… currently indispensable for limiting the spread of COVID-19.
Why is our medical tent key to today's situation? The current main concern all over the world is that hospitals and clinics will no longer be able to cope with the high number of Corona patients and as a result the health system will collapse.
What's the Role of Mastertent's Medical Tents?
Medical tents are set up in front of numerous hospitals around the globe. The so called triage tents prevent transmitting the virus to others and keep the hospital as Corona-virus free as possible! So our medical tents are currently used as mobile hospital buildings.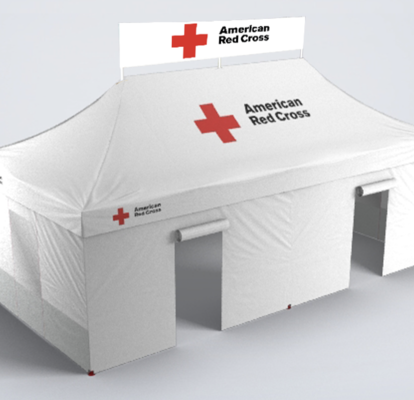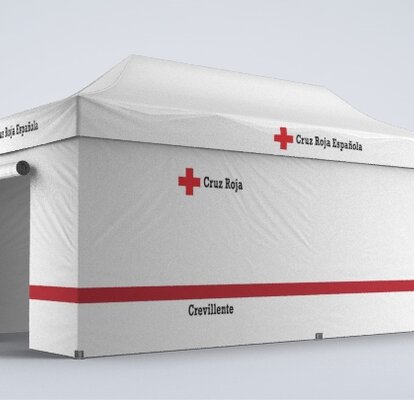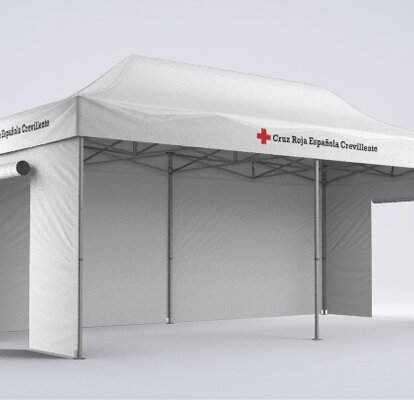 Why Rescue Operations Rely on Medical Tents!
Our Kit Rescue is designed to assist all rescue workers and patients as effectively as possible. What makes our medical tents different from our standard model? Once again it's about the details!
Reinforced Sidewalls:

The lower third of the medical tent's sidewalls are reinforced with PVC. This allows the medical tents to be stabilised with sand bags – an indispensable feature in extreme situations! Moreover, the sidewalls of the medical tent can be connected with the tent floor to provide all-round protection for staff and patients.
Slip-resistant floor:

The floor of the medical tent is made of Comshade fabric. It is not only slip-proof but also absorbs liquids such as blood.

Windows and doors:

Providing privacy and protecting patients against prying eyes is a special concern of Mastertent. Therefore, the medical tent's windows are equipped with an opaque cover. They also have a fly net and can be closed easily by means of a zip fastener

Thermal interior tent:

Medical tents and staff are required to work daily - from morning to night. Temperature fluctuations inside medical tents can therefore become a problem and make work unnecessarily difficult. But not with Mastertent's interior tent. It creates an air chamber between the tent itself and the interior part, and that way enables pleasant temperatures in the medical tent.
The fact that our medical tents are 100% waterproof, hygienic and fire-resistant is self-explanatory for everyone who knows Mastertent! Learn more about all other Mastertent benefits by clicking on this link.
Pop-Up Medical Tents
Set up within minutes is crucial for rescue operations! Our complete pop-up medical tents including floor and sidewalls are ready for use within 5 minutes. Neither tools nor electricity is required to assemble and dismantle the pop-up medical tents. They have proven themselves not only as triage tents in front of hospitals where the medical tents are set up once and stay there for weeks but also as mobile quarantine tents and for instance as Corona-virus test stations at country borders.
The pop-up medical tents are true all-rounders serving as a shelter when rescuing injured persons during accidents, in the event of natural catastrophes, firefighting missions, police operations, people screening, federal army deployments, water rescue services or mountain rescue.
Large Pop-Up Medical Tents
In the fight against the spread of Corona the medical tent sizes 8x4 m, 6x4 m and 4.5x3m are our bestsellers for hospitals and clinics. Especially larger medical tents enable the screening of as much patients as possible. 8x4 m are still to small? Our modular tent system makes it possible to combine various medical tent sizes to create additional space.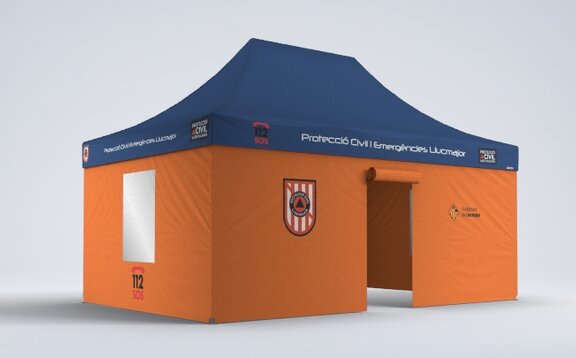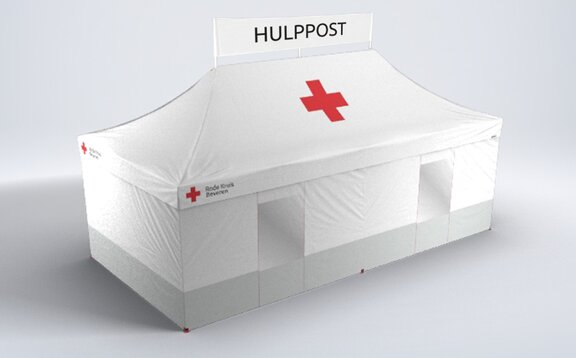 Fastest Medical Tent Delivery
Speed and excellent functionality, that's what counts when it comes to the containment of Corona and that's why we guarantee not only perfectly working medical tents and triage tents but also enable delivery in the shortest period of time! Why can we guarantee this in times of uncertainty? We are a European tent manufacturer and therefore not dependent on third parties.
Contact us directly to order or to receive expert information about the Mastertent medical tents directly from the manufacturer.