Event Tent
The best event tent for your individual requirements.
Nothing but the best with MASTERTENT – the European event tent manufacturer guarantees exceptional quality, waterproof performance and easy setup. Our event pavilion is a must-have for your next event! Your next event should be something special? Custom printing, fit, proper lighting and many more excellent accessories bring your event to the next level and help you stand out from the crowd.
What size event tent do I need?
Depending on which event you are planning, we provide you with the right size.
… just a cosy garden party with family or with your besties? We suggest the classic

3x3

m

event tent

.

… do you need more room for your guests? Our 4.5x3 m event pavilion offers a canopied area of 13.5 sq m and provides shelter for approximately 30 people. ​​​​​​

… or are you planning something really big? Then, we recommend our 8x4 m gazebo – the largest in the MASTERTENT range
Finding the right event tent size is challenging and you are afraid to make the wrong decision? Good news: Our modular design makes it easy to combine several event tents to provide even more shelter and, simultaneously, greatest flexibility. Whatever you have planned for your event, our event tents will convince with every activity, whether you use it as an indoor or outdoor event tent.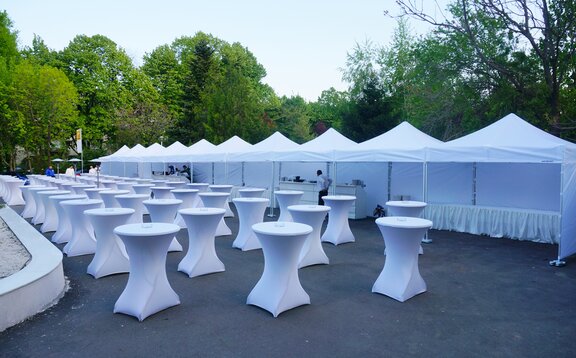 Inflatable event tents round off the selection
The inflatable event tents complete our top assortment. The blow-up event tents are not only inflatable but also 100% waterproof, fire-resistant and compact in transport. The event tent design is … customisable to guarantee the best fit for your event.
In the scope of delivery, a permanent 230V fan is included, which works with a conventional power outlet and brings your tent quick and easy into shape.
Tents and events belong together like good mood, sports, and party
Sports event tent
From the small single barbecue party with the cricket team to the Olympic Games and the football World Cup. MASTERTENT event tents are suitable for all sports events, whether summer or winter, sea or mountains, at a national level or in a little village in the countryside. Thereby they can be used as a mobile changing room, as a meeting room for teams, as a target site or distribution place for the starting numbers, as roofing for media or television teams, as VIP-lounge or simply as information or beverage stand.
Outdoor event tents for parties, concerts and festivals
What do festivals, concerts and wedding parties have in common? They definitely all need good-humored guests and event tents to guarantee shelter from sun and rain, wind and weather to maintain the guests' good mood. Moreover, the event tents can be used for several other purposes; like ticket counter, refreshment stands, information or sales stands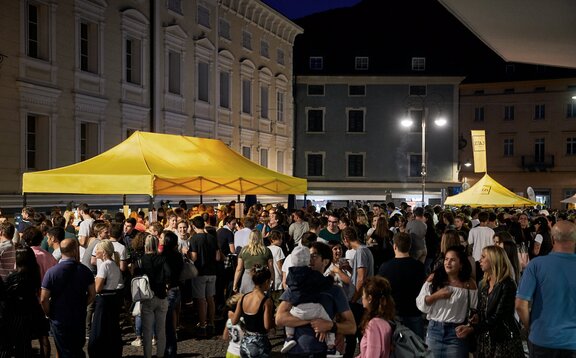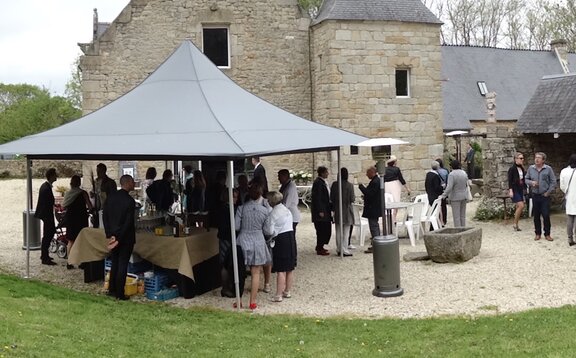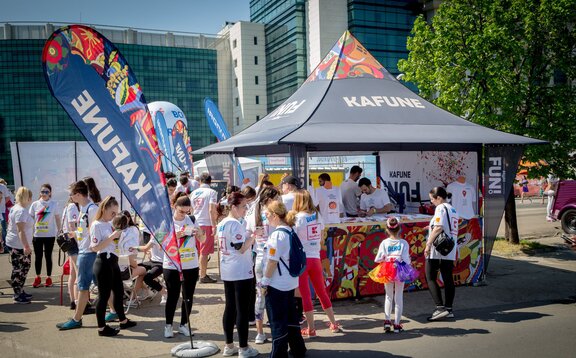 Use event tent lighting and side walls to make it practicable and stylish
We offer a broad assortment of accessories like gazebos with sides, lighting, and heating to enhance your experience with MATERTENT.
You think practical and outstanding do not go together? Let us convince you of the contrary!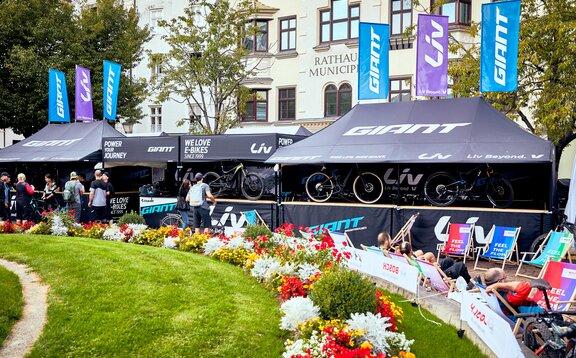 Event tent rental
You are looking for an event tent to rent? We are not directly offering any rental services, but always have an open ear for your very special issue. Do not hesitate to contact our personal consultation and bring your matter forward. However, we would like to draw attention to our Series S2, which offers an excellent sturdy and well-constructed solution at a very affordable price.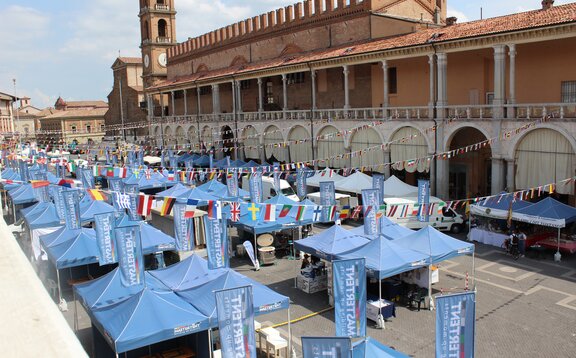 Where to buy an event tent?
Can I purchase an event tent near me? Yes! The MASTERTENT event tent sales consultants are always close to you. Check out our global partners in more than 25 countries or simply complete our request form right away. For event tent prices and other questions our staff is always happy to help.
Design your 3D model event tent
Create your ideal 3D model event tent in just a few minutes: style, colors, printing, sidewalls, and accessories are all up to you!
Turn your MASTERTENT event tent into your own masterpiece! Design your tent now!