Charity Event 2022
The big charity event 'Culture in the Factory' with singer songwriter Max von Milland.
Read about an evening of music and entertainment in our production halls dedicated to people in need in our country.
On 21 October 2022, the sixth edition of our charity event "Culture in the Factory" with musical entertainment by the South Tyrolean singer songwriter Max von Milland took place. It was a huge success, we are really happy that so many participated and donated!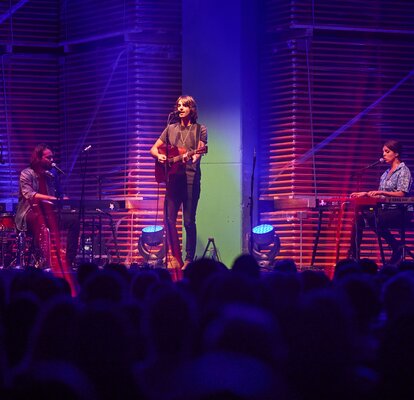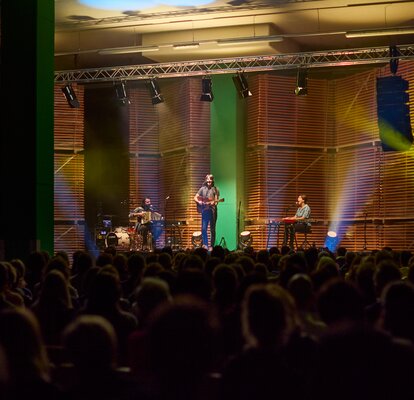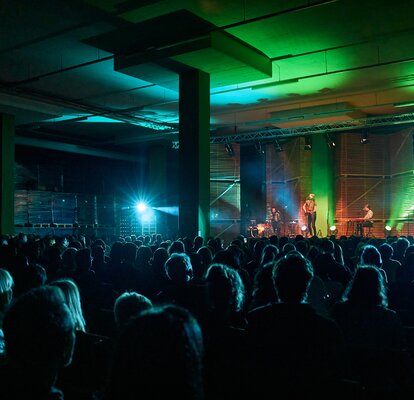 Our production halls, where the well-known high-quality table and bench sets and folding gazebos are normally manufactured, became the venue for a charity concert with Max von Milland. The last edition of 'Culture in the Factory' took place in 2019 and after a 2-year stop because of the Covid-19 pandemic, the tradition was resumed this year with even more enthusiasm. The aim of this series of events is to reach out to the entire community with an engaging cultural programme and to raise funds for those most in need. Last year, despite of the pandemic, we still wanted to do something for the community and so we've collected warm clothes for the Vinzenzgemeinschaft (a local voluntary welfare organisation) in December, to give some warmth to South Tyrol during the cold season.
A Very Successful Fundraising Campaign
It is very important to us to support our society, because we are aware that also in South Tyrol many people need help. That's why we decided to donate the this year's donations to the Südtirol hilft non-profit organisation. After the concert, the vice-president Leopold Kager introduced the organisation and explained in which emergency situations they are helping citizens in South Tyrol. Like this, the donors could find out where and how the donated money is used.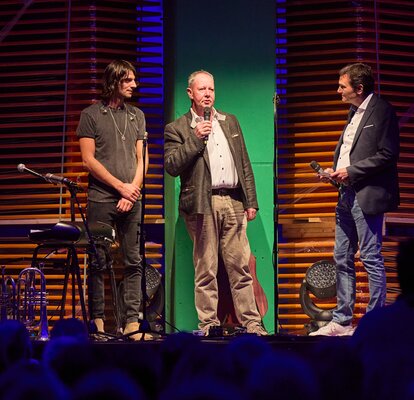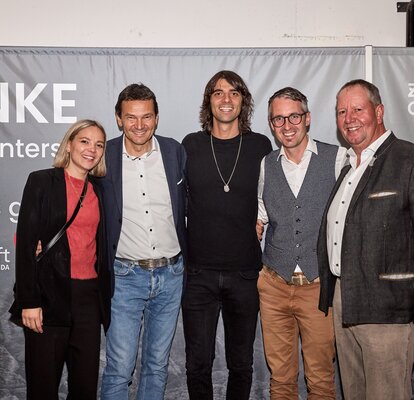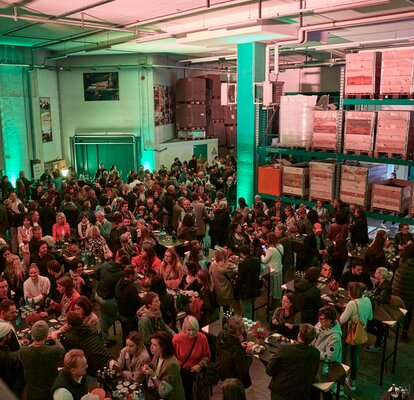 Thanks to the numerous participants, we were able to donate the record-breaking sum of more than 10.000 €! The charity event was a really great success and we would like to thank all those who participated and donated for people in need.
Of course, Max von Milland also contributed to the great success of this edition. With songs in which he talks about his homeland, he provided great musical entertainment: not only on stage, but also in the audience, people sang and even danced!
"For us, as a South Tyrolean company, it is very important to make a contribution to society and the socially weaker people. We are thrilled that we were able to count so many visitors at 'Culture in the Factory' and would like to thank everyone who donated!"

Georg Zingerle - CEO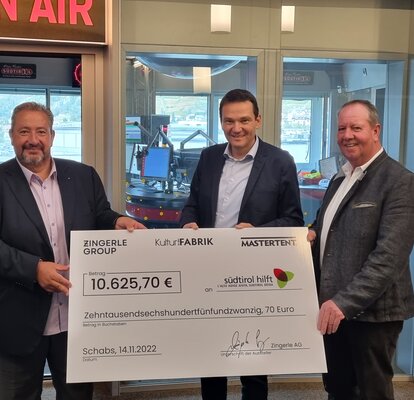 We would also like to thank all the co-sponsors who supported the event with some drinks and snacks: Kammerer, Forst brewery, Viumser Speck butchery, Faro, Gasser bakery, Hotel Pacher, as well as the garden centre Reifer from Vahrn. Thanks also to the media partners: Brixmedia, Südtirol 1, Pustertaler Zeitung and Radio Holiday.
We are already looking forward to next year - stay tuned!