70 Years of Fascination
"The fascinating thing about the future is that we can shape it."
Mastertent has been shaping its future for the past 70 years. Zingerle, the company behind Mastertent, goes back to 1948.
Since its creation in 1948 by Franz Zingerle, Mastertent has been a family-run business. Over all these years the company's philosophy has always revolved around values such as tradition, quality and innovation.
From a Small Workshop to an International Company
Full of ideas, Franz Zingerle started his own workshop 70 years ago, in 1948. The focus of his work was the production of agricultural and domestic machinery and environmental technology. Today Mastertent produces high quality gazebos and beer tent sets as the world's leading manufacturer.
Georg Zingerle, owner of Zingerle AG, is happy about the company's 70th anniversary: "First of all I would like to thank all the customers and partners who trusted us over the decades. Special thanks to the whole team, which managed to satisfy the needs of our customers time and time again. On the occasion of this 70th anniversary, I am also proud to see that the wheels have been set in motion to ensure the 3rd generation and future of our family business."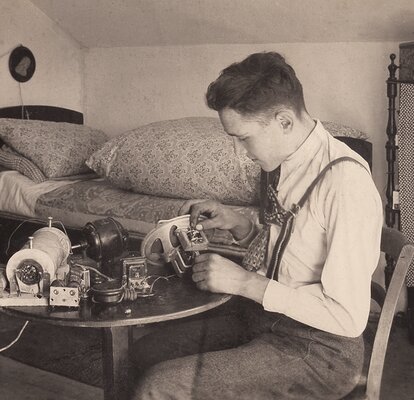 Values and Goals Which Led us to Success
The company and its tradition are characterized by mutual trust, respect, passion, long-term success and a clear focus. Continuous learning, the highest quality and innovative thinking make sure that Mastertent products remain top of the line.

The goals for the next 70 years are ambitious: Mastertent wants to increase market shares and expand further. Apart from developing new products, we will be sure to improve and refine existing ones – after all, "the fascinating thing about the future is that we can shape it".