The Mastertent Gazebo Rental Park
The Mastertent folding tent rental park strives to support selected events. 
The Mastertent gazebo rental park pursues the goal of supporting selected events with its gazebos as a technical sponsor. Promoters of big events therefore get the chance to rent folding tents.
The number of tents of our rental park is limited, for this reason it's not possible to support every event and we can supply our gazebos only for selected events. In the past Mastertent supported actively several bigger and smaller events.
Previous Events
➤ 22nd and 23nd February 2019: EPIC Ski Tour in Val di Fiemme
From February 22 to February 23 it is time for the 3rd edition of La Sportiva EPIC Ski Tour. The Ski Tour Event, which takes place in Val di Fiemme, is known to be one of the most exciting ski mountaineering events in the world and is very popular with all lovers of snow and mountains. In the middle of the Dolomites not only the participants are going to enjoy the breathtaking winter landscapes but also the spectators.

Mastertent "joins the EPIC movement" this year once again – the white and blue gazebos are going to harmonize perfectly with the many nuances of the winter wonderland.

Not only the champions are going to be the stars of this winter sports event but also our gazebos!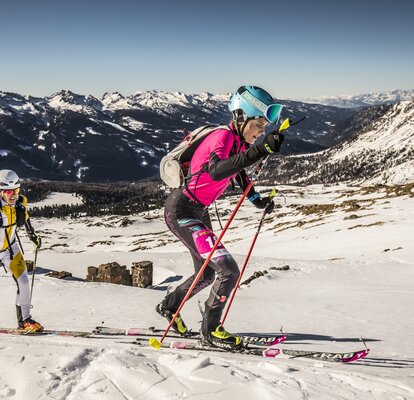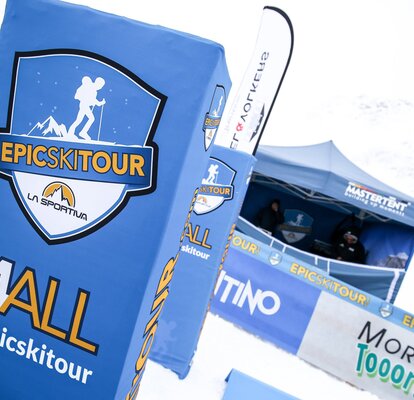 ➤ 3. April 2016: Lake Garda Cycling Marathon in Torbole
The first "Lake Garda Cycling Marathon" took place in Torbole on 3 April 2016.

The cycling race, organised by the "Garda Supersport" association, was held for the first time this year. The race was entitled "International Lake Garda Cycling Marathon – Gianni Carpentari Memorial Race". The cycling marathon took its 400 participants through the eastern hinterland of Lake Garda. The race started in Torbole on Sunday, 3 April 2016 at 8:30 am, where the 131 km tour with a height of 1700 metres ended as well.

MASTERTENT supported the event with its new project "tent park": the customer can rent gazebos for free and therefore makes publicity for the brand before, during and after the event. At the Lake Garda Cycling Marathon we were present with 18 tents that were used as catering tents, first aid tents, for the distribution of race bibs and also as shelter for the jury, timing and speaker.