COVID-19
Mastertent is helping!
...an extraodinary mission for our rental park.
In the fight against Corona each contribution counts! Only if we all work together, we will be able to contain the spread of COVID-19. That's why Mastertent is committed to help too.
Within the scope of our sponsoring activities we usually support selected major events such as the Milano Marathon, the Ötztal Cycling Marathon, the Straverona or the EPIC Ski Tour in Val di Fiemme by providing our gazebos for free.
In the current global crisis situation, we decided to make these gazebos available free of charge for hospitals, civil defence and various rescue organisations.
Thereby, we are strongly convinced that every contribution counts in the fight against the corona virus. Of course we are aware that our rental activity is only a small help in limiting the spread of COVID-19. But, as we all know, from many small actions something big is born.
The waterproof and robust gazebos protect patients and staff either as triage tents in front of hospitals, as Corona test stations or simply as mobile medical tents. Moreover, they are also used to set up outdoor corridors, creating a roofed and weatherproof area directly from the triage tents to the hospital entrance.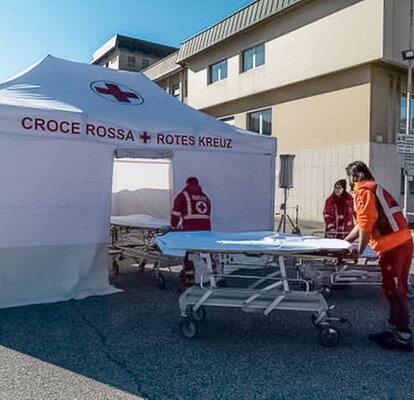 Where We Are Already Helping?
Our gazebos are already deployed in the most severely affected region of Italy, Lombardy:
36 gazebos: AREU - Azienda Regionale Emergenza Urgenza, Milano
24 gazebos: CRI Comitato Locale di Pavia
24 gazebos: Provincia di Sondrio - Settore di Protezione Civile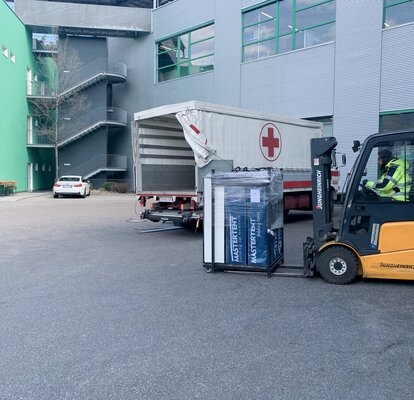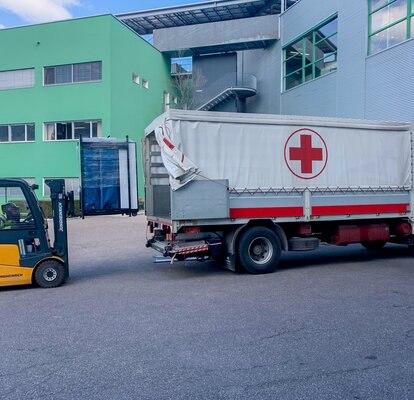 Also in the Autonomous Province of Bolzano,
36 gazebos were delivered to the city hospital of Bolzano.
In record time 50 volunteers erected a 100 m long tent corridor in front of the hospital. Well shielded, infected patients can so be led from the triage tents to the corona department.
We are proud to be an active member of the race against the Corona virus. Only if we all do what we can (and maybe even a little bit more), we can overcome the Corona crisis and recover from the current situation strengthened tomorrow.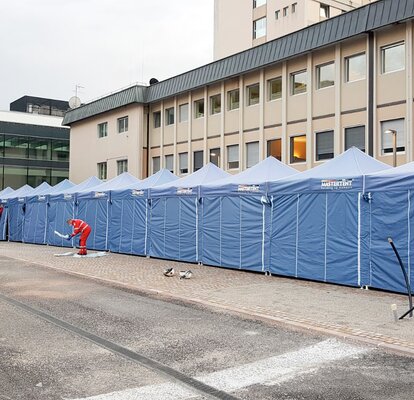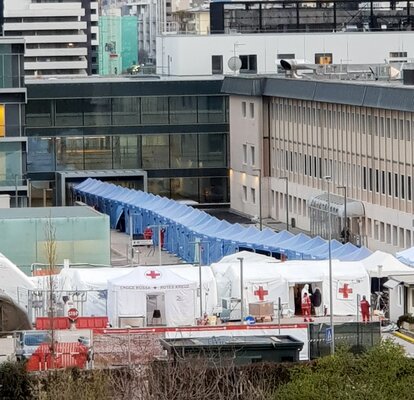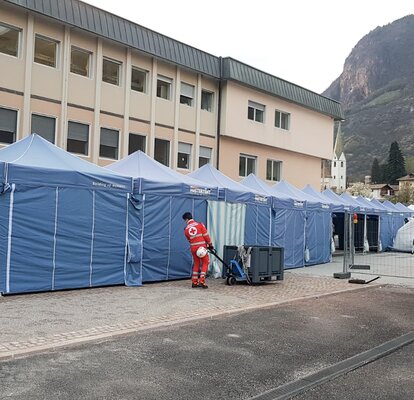 Our Production is still Running
With our gazebo production we belong to the chain of producers who are manufacturing essential equipment to limit the spread of COVID-19. Thus, we are not affected by the strict Italian economic restrictions, even though our headquarters is located in Italy.
Currently our production is particularly focused on the manufacturing of medical tents and triage tents. The Kit-Rescue Light, specially designed for emergencies, particularly supports the permanent deployment of the various rescue organisations in these crisis-ridden times.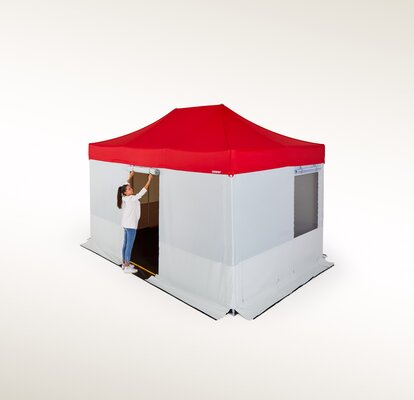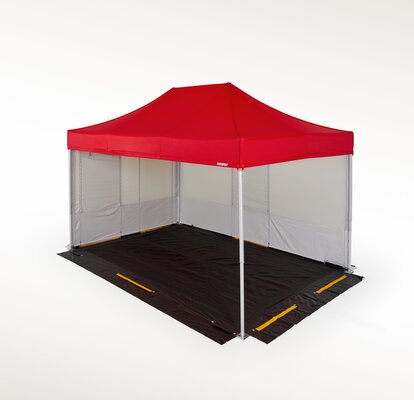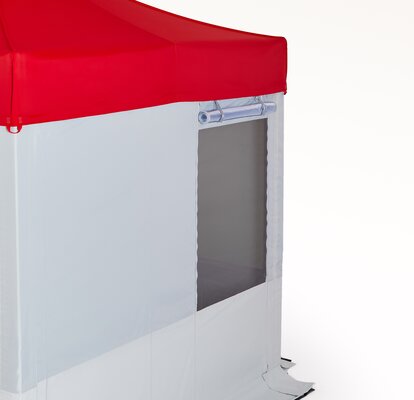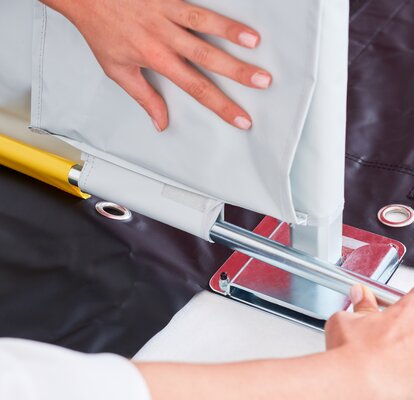 There Will Be a new Tomorrow.
What's this tomorrow going to look like? We don't know, neither does anyone else. But we are sure that the current situation will somehow change us all.
We will learn to appreciate the things we formerly took for granted and suddenly celebrate the ordinary. The striving for the self will be transformed into a new sense of solidarity and community.
While we are now giving everything to conquer Corona, Mastertent is also looking with newly won creativity and energy towards this special tomorrow. The time when we all together will build up magic moments again.