Catering Tent for Special Moments
Our craft catering tents are perfect for any special event.
You can even customize your catering tent to create a unique flare that will make your special event stand out and give a lasting impression for all of your guests.
The catering tent by Mastertent offers the perfect space for any special event. We offer custom features and accessories such as scalloped valances, corner curtains, lighting systems, sidewalls with windows or doors and counters, allowing you to be truly unique at your special events.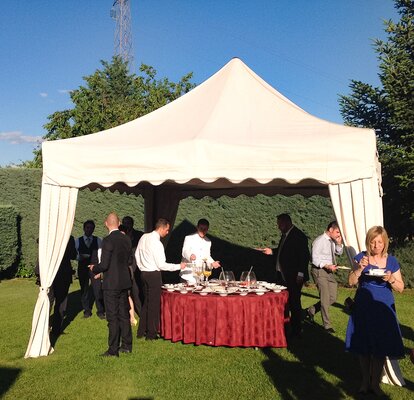 Catering tent for highest requirements
Whether the catering tent is needed for preparing, servicing or dining, the catering tent will set the tone and create the right atmosphere for your guests!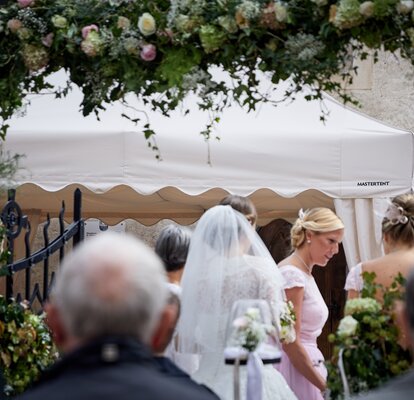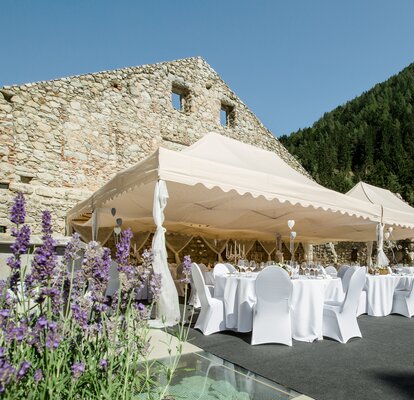 For unforgattables moments
We offer the Kit "Royal" for all sizes of series Mastertent S1, which includes lighting, elegant corner curtains and installable skylight to create a luxurious ambience and a very special flair. The 20×13 ft canopy tent in the colors "ecru" and "bordeaux" adds that extra touch of class.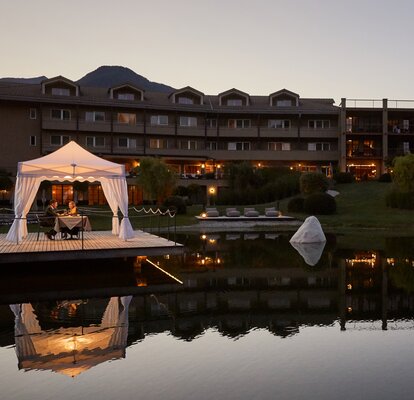 Brewery Tents and Mobile Serving
Like Breweries, Mastertent is all about high-quality processes and crowd-pleasing results. Full-bodied Mastertent canopy tents are in a class of their own for high quality, innovative features, and great looks. Canopy tents that are extremely easy to use and give a professional look that complements your brand and facility – brewery or beer garden outdoor seating, events, promo tours or mobile serving. Use them individually or connect multiple tents to serve any size party.