Meet the
Pagoda Tent
Compact and stylish - directly from the manufacturer.
Mastertent Pagoda tents combine everything you've been looking for in one compact, easy-to-use design: style, strength, and versatility.

The pagoda tent's iconic high-peak roof is eye-catching, elegant and bold – taking the familiarity and simplicity of a pop-up tent and elevating it to the next level. Built to our same Mastertent standard of quality, the pagoda tent is available in 3 sizes: 10x10ft, 13x13ft, and 17x17ft and has an all-aluminum, folding frame and compact pack size. Each pagoda tent is waterproof, fire-retardant, and comes with a Ltd. Lifetime Manufacturer's Warranty. Every pagoda tent can be customized to fit any application or need, from colors and printing to sidewalls and smart accessories.
What is a 'Pagoda' Tent?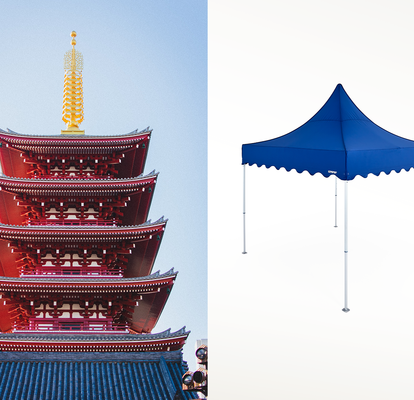 Traditionally, a 'pagoda' is a distinctive roof style commonly found in eastern and southern Asian architecture. The pyramid-like structures tower over other buildings with tiered, sloping rooflines that finish in a gentle upward curve. The graceful design, often reserved for temples and buildings of historical or cultural importance, would both physically and aesthetically elevate the building, thus, increasing its impact.

A pagoda tent, refers to a particular tent roof style or tent model with an elevated peak or high gable inspired by the cultural building style. At Mastertent, we've crafted our pagoda tent models to embody the sophistication and style of these historical structures in a simplified, smart construction. Our pagoda tents are built to be easy to use with a tool-free set-up that only takes minutes and a compact pack size to make for easy transport.
Pagoda Tent Construction
Big impact in a compact design!
In a new global environment that requires businesses to be more mobile than ever, bulky gear and equipment just doesn't cut it. While our expansive 17x17ft Mastertent pagoda tent makes a statement with the peak reaching a staggering 16'4", the entire set-up breaks down into a compact folded structure – measuring only 1.8 x 1.7 x 6.8 ft.

Unlike other pole-and-canvas pagoda tents, the Mastertent model can easily be carried or rolled with attachable wheels or a simple hand cart when not in use and can easily store away without an excessive amount of space. These practical advantages make mobile business easier – allowing you to focus time and resources on your company and your customers!
Pagoda Tent Special Features
Folding Set-Up: Like all of our Mastertent canopy tents, the pagoda tent keeps our company priorities of mobility and ease of use in mind. Even as one of our largest tent offerings, the pagoda tent easily sets up in a matter of minutes. Just expand the pagoda tent frame, lock the upper framework in place, attach the center mast and extend the tent legs and you're ready to go!
High-Peak Design: It's time to literally be a step above the competition with the pagoda tent's high peak design. Reaching a height of 12'1" (on 10ft models), the pagoda tent stands 1'6" taller than our classic tent models – and becomes one of the tallest mobile tents on the market!
Lateral Hinge Poles: In order to achieve the pagoda tent's high peak without sacrificing stability, we installed lateral hinge poles around the perimeter of the tent. These connect with simple latching push buttons to keep the tent frame stable and secure – despite its expansive size.
Extended Center Mast: The simple, two-piece center mast simply slides into the existing canopy tent framework to fully extend your pagoda tent's roof. We recommend installing the mast before fully extending the legs of your canopy tent for ease of use – while everything is easier to reach! When it's time to take down your pagoda tent, simply remove the center mast piece and store in the external pocket of your heavy-duty PVC transport bag.
Compact Pack Size: Once you're done using your pagoda tent, the framework simply folds down and collapses into a compact size that can then be stored in your pagoda tent's complementary PVC transport bag. Equip with wheels or slide onto a hand cart to move even more easily from point A to B.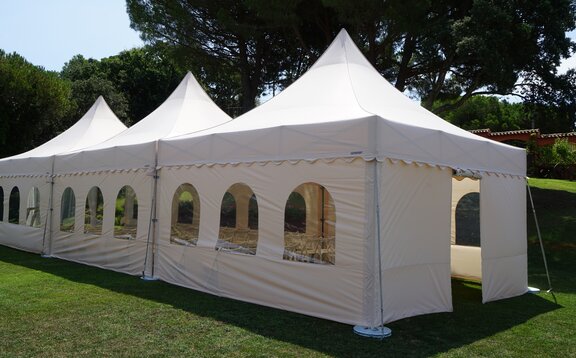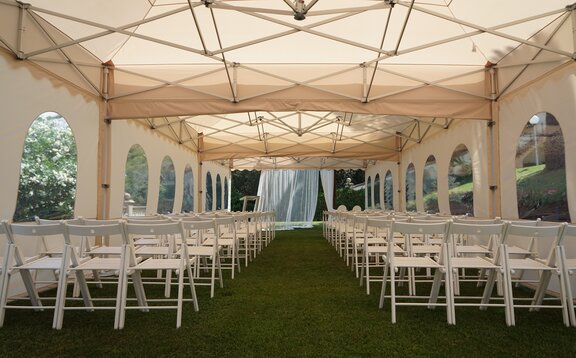 Pagoda Tent Sizing & Specs
| | | |
| --- | --- | --- |
| SIZE | PACK SIZE* | WEIGHT* |
| 17x17ft Pagoda Canopy Tent | 1.8 x 1.7 x 6.8 ft | 170lbs |
| 13x13ft Pagoda Canopy Tent | 1.4 x 1.5 x 6.8 ft | 105lbs |
| 10x10ft Pagoda Canopy Tent | 1.4 x 41.5 x 5.2 ft | 82lbs |
*Measurements are rounded up to nearest number or decimal.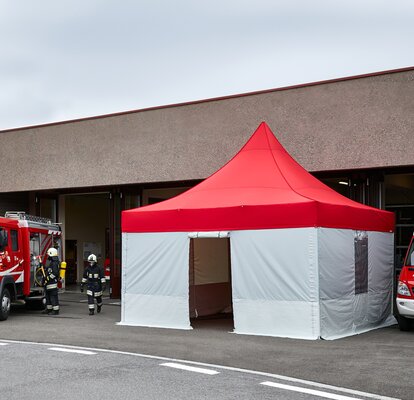 Customizing Your Pagoda Tent
Make the most of your pagoda tent's eye-catching impact by customizing your pagoda tent to match your company's brand or event's aesthetic! Choose from our selection of standard fabric colors or explore the possibilities of our vibrant printing options or pair your tent with the right sidewalls and accessories for function and flair.
---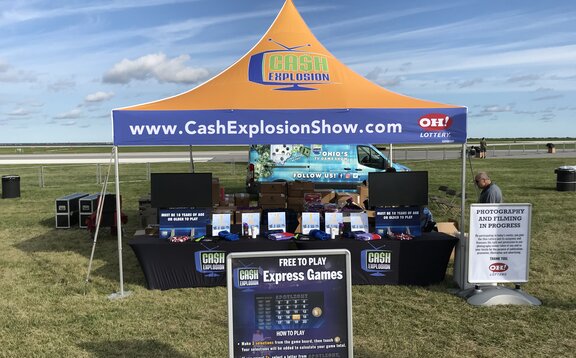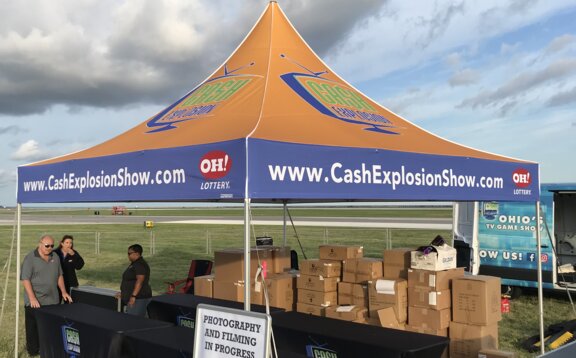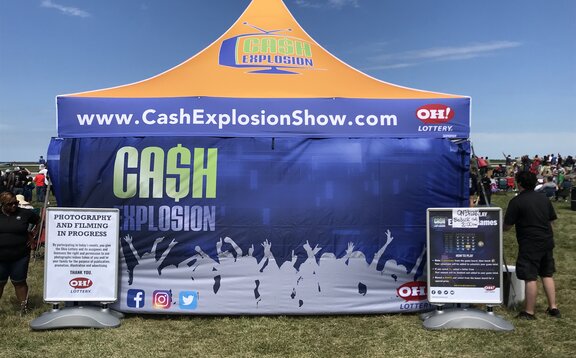 ★★★★★ 5-Star Customer Reviews
Don't just take our word for it! At Mastertent, we pride ourselves in your customer experience just as much as our product quality!

"Absolutely one of my favorite vendors I have done business with. They are awesome, easy to work with, and do a great job! If you ever need a customized tent...Mastertent, hands down!!!"
- Mills James, Cash Explosion Show