6 Practical Tips
to Prepare for a Safer Back to School
Back to school safety, mobile solutions, and emergency management.
Planning for the start of the 2020-21 school year may feel like planning to hike up an incredibly tall and treacherous mountain while blindfolded and wearing flip-flops. Educators and administrators are showing admirable strength and creativity as they prepare to welcome students back this fall.
Here are a few ways to "think outside the box" and find solutions to protect students and teachers, maximize usable space, and mobilize back-to-school operations.
---
1) Welcome students back (safely) with temperature testing booths!
Create easy traffic flow for temperature testing on student arrival.
As students return to school, from elementary to graduate studies, equip your campus, big or small, for preventative screening and temperature testing measures.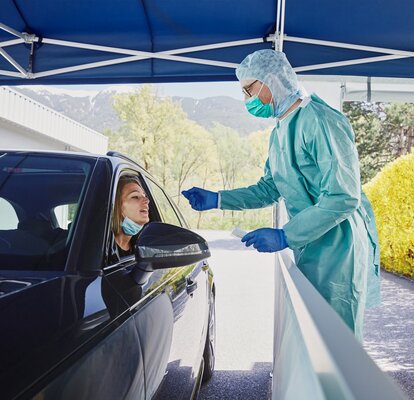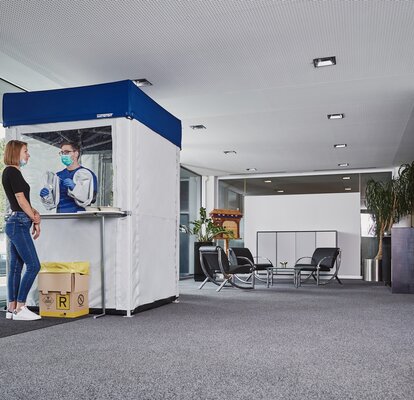 Drive-Thru Temperature Testing


For institutions with lots of car-riders, commuter students, and daily vehicle traffic, consider a drive-thru temperature testing tent set up by school drop-offs or parking garages as to easily and efficiently check the temperature of those arriving on campus. Available in sizes from 15x10ft to 26x13ft.
Walk-Up Temperature Testing Booth
For bus riders, on-campus students, and other incoming student traffic, set up a walk-up temperature testing booth at building entrances. Great for both indoor and outdoor use with 5x5ft and 10x5ft models.
---
2) Think outside the box - or literally outside the classroom.
Take learning outdoors!
Space will be at a premium this fall between class sizes and social distancing requirements. Moving operations outdoors from registration and logistics operations to classes and lectures allows for much easier social distancing in an open-air environment. Shelter from the sun, wind, or rain with a highly-durable canopy tent. Our 100% waterproof, UV-protected, and wind-tunnel tested canopy tent designs will allow the focus to stay on the students rather than on battling the weather.
Choose from our range of 12 sizes, including expansive tent sizes like our 17x17 ft, 20x10ft, or the 26x13 ft tent for maximum covered learning space. For those with bigger plans, every Mastertent tent can be easily combined with simple rain gutters and connecting clamps to construct your own custom multi-tent system.
---
3) Learning on-the-go & to-go: curbside tents.
Go mobile with curbside tents.
Many institutions are currently working to find the balance between in-person and remote learning. Educators are preparing take-home work packets and curbside computer and book checkout while colleges are converting to to-go dining hall food pick up. Utilize a curbside service for quick transactions while protecting staff from inclement weather.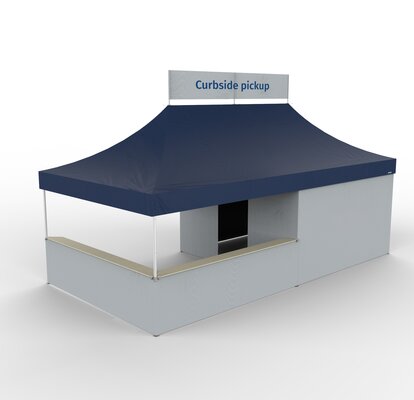 Maximize your canopy tent's function! Create an enclosed storage or workspace area using canopy tent sidewalls. Add an automatic awning for extended coverage while serving your guests! Equip your tent with smart accessories like canopy tent sidewalls, wooden counters, and heavy-duty base weights to be ready for any situation. Our team is here to help with answers and advice!
---
---
4) Maximize existing space with classroom partitions.
Indoor Spatial Solutions
When outdoor solutions aren't available, it will become necessary to repurpose indoor areas for additional classroom space and increased social distancing. Setting up learning or meeting areas in gymnasiums, conference rooms, and libraries will give educators much needed flexibilty.

Classroom partitions allow for added protection between students. Likewise, these portable dividers can be set up in libraries, dining halls, and offices to make common areas more usable while upholding social distancing guidelines.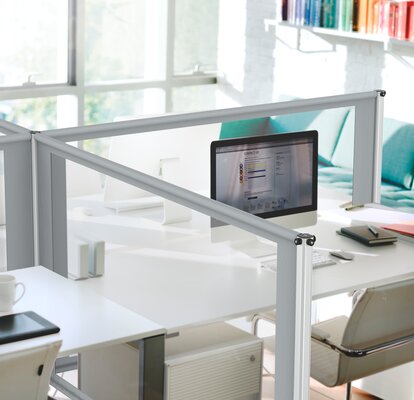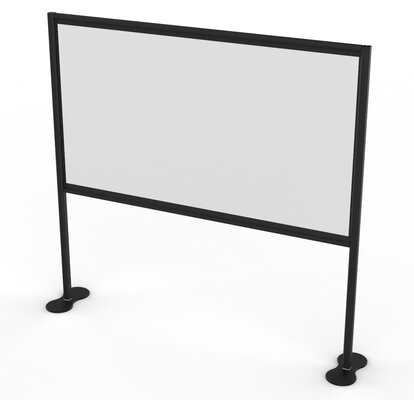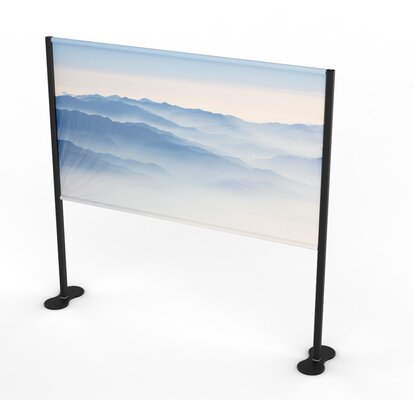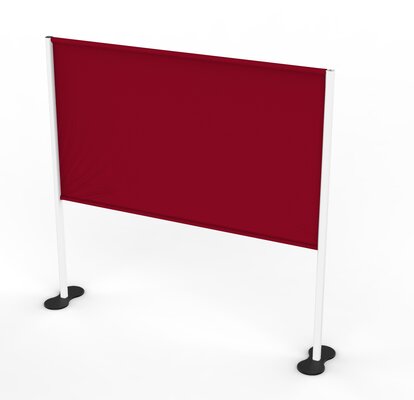 Crafted from aluminum poles and fabric panels, Mastertent mobile partitions can be configured or combined to fit your spatial needs and are great for both indoor and outdoor use. Choose from printed styles with information, logos, or photo graphics, solid fabric panels or sleek transparent window partitions for open sightlines.
---
5) School Emergency Management
Be as prepared as possible.
The reality of this upcoming school year is that educators will be subject to the whims of the world - from government regulation and medical guidelines to virus outbreaks. Prepare with a medical tent for student medical services or patient isolation.
---
---
6) Think about the long term.
Versatility and Investments
The reality of this upcoming school year is that educators will be subject to the whims of the world - from government regulation and medical guidelines to virus outbreaks. Any planning will need to be versatile, flexible, and subject to change. While planning may be very touch-and-go, you'll want your decisions to be ones that will benefit you in the long term.
Mastertent canopy tents and mobile partitions can be easily converted for many application types. While they'll help with logistics and safety today, they'll easily transform into an asset for all your mobile activities from sporting events and fundraisers to recruitment fairs and events.
Lastly, every Mastertent comes with a Ltd. Lifetime Warranty, a 100% Satisfaction Guarantee, and a 10-Year Replacement Part Program, so you can be sure that buying Mastertent is buying quality.

Our team is here to help! Let us make your school year a little easier.
Call us directly or request a quote.